Space saver
Tailor-made solution
Bed and wardrobe, two products in one. Maximum use of space in the bedroom. Solid beech wood and Japanese tatami.
Bed to the upper area with a height of 1.20 and a complete modular wardrobe sota, to measure and totally customizable with calaixeres, prestige, removable modules... Available at various tons of treatment and finishes to choose from.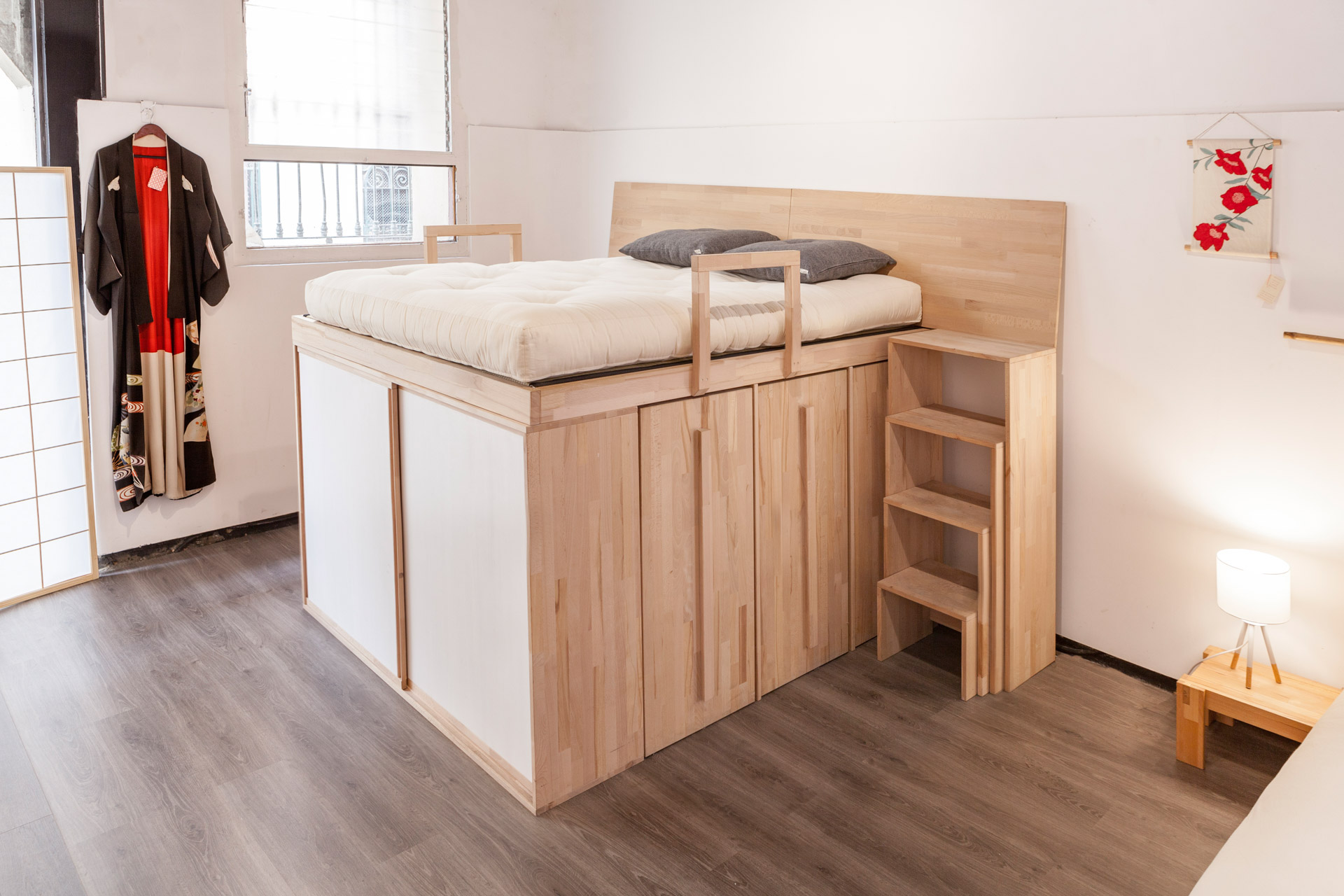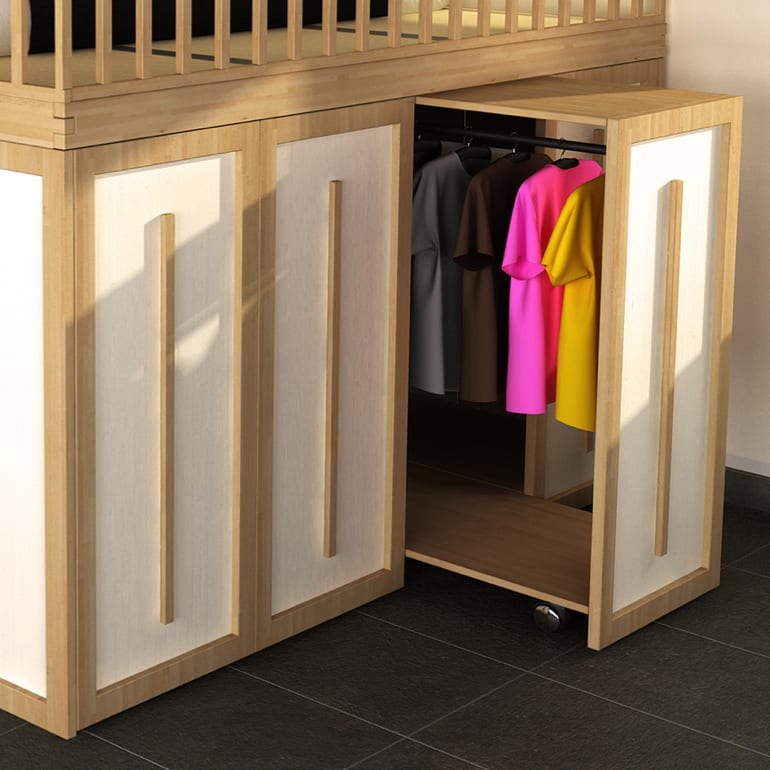 Maximum depth of 140 cm.
With high quality unidirectional wheels (without guides).
Side wood panels that act as a guide in the sliding.
The sliding doors slide on guides milled with Japanese anti-dust and anti-wear technique and are equipped with standard vertical handles, milled on both the right and left sides.
The combinations are almost infinite
It provides an innovative response to your living needs, offering you the comfort of sleeping in a loft bed together with the practicality of storage spaces created ad hoc, customized with centimetric precision. It's also a closet, walk-in closet, bookcase, chest of drawers, storage unit… for expanding out into infinite customized solutions.
Finishes
The pine furniture has a smaller color chart for pine wood. All the rest of the furniture is beech and has a color chart (10 colors oil based and 8 colors water based) that can always be chosen by paying a supplement.
We answer the most relevant questions related to our products, warranty and service.
If you do not find the information you are looking for, contact Futon Llit and we will be happy to assist you and clarify any doubts.
We love to receive our customers in the physical store, but our online store is also an ideal place to see all our products and if you want, get them.